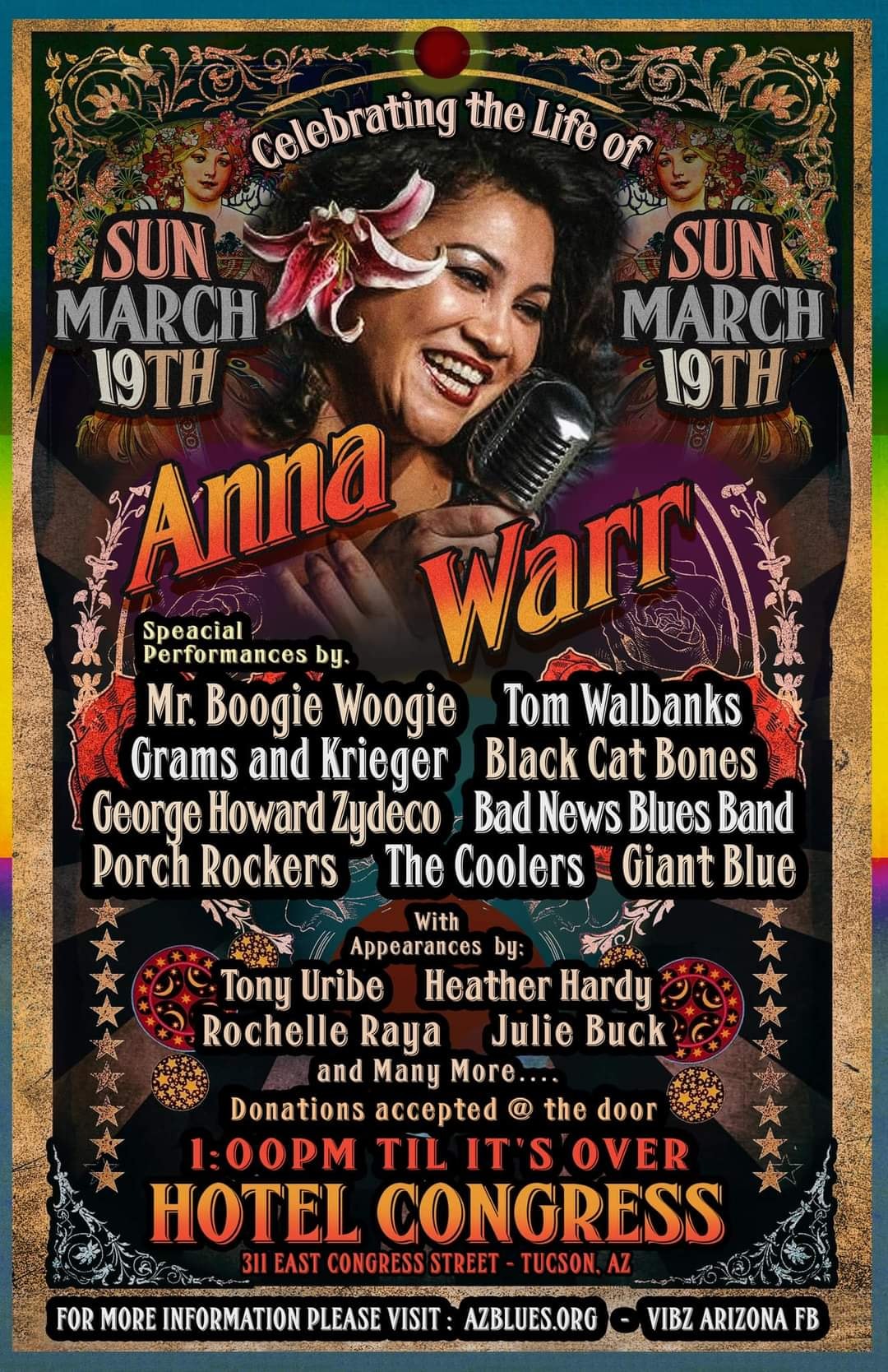 Join Us Next Sunday at Hotel Congress Plaza
We are honored to be one of the musical acts performing this Sunday, March 19 at Hotel Congress Plaza. Anna Warr and Giant Blue have been a legendary mainstay of the Tucson music scene and we are humbled to be part of the lineup of artists gathering to honor Anna Warr's life and musical legacy.
Performers scheduled to perform include Mr. Boogie Woogie, Heather Hardy, The Bad News Blues Band, The Porch Rockers, The Coolers and Giant Blue, to name a just few.
Please CLICK HERE for details about the event on Facebook. 
The event is being published as from 1:00pm until ?
We are currently scheduled to perform from 2:30-3:00pm, but please be advised that the schedule may be subject to change at short notice.
We look forward to seeing you on Sunday...
Wholly Cats Swing Club